Ergonomic Technologies Corporation
Certified Minority-and Women-Owned Business

Ergonomic Technologies Corporation provides ergonomic consulting and safety consulting services to companies in the United States and throughout the world. Our ergonomic assessments are conducted using advanced tools for quantifying ergonomic stressors. These methods make ETC a leader in the successful application of ergonomics to industrial, service and office environments as well as consumer and industrial products.
ETC recognizes the aging of the workforce and the crisis that is developing based on trends in the population that will be available to work for the next 20 years. Healthcare jobs in particular are in crisis both acute and long term care facilities. To assist employers, ETC's ergonomics services include: ergonomics consulting, laboratory research, corporate ergonomics programs, workplace assessments, Assistive Technology (AT) interventions, ergonomics training and occupational risk managements. ETC also offers a full array of occupational safety services.
To achieve this, ETC has developed an network of consultants throughout the United States and abroad to deliver our services. By hiring ETC, you get the advantages of 20 years of cross industry experience and advanced technology while at the same time enjoying the convenience of a local ergonomist to serve your needs. The Ergowiz network includes expertise from all major disciplines including ergonomics, biomechanics, industrial hygiene, safety, industrial engineering and many others. Most of our consultants have obtained the highest professional status in their respective fields including Certified Safety Professionals (CSP's), Certified Professional Ergonomists (CPE's), Certified Industrial Hygienists (CIH's), and Occupational Therapists with AT specialties (OTR/L's), (AT).

Ergonomics and Safety Courses
Announced


ETC will be offering five new courses at it's Syosset, NY offices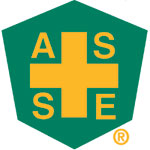 Cindy Roth has been elected to the ASSE's (CoPA). The Council on Professional Affairs . The CoPA is focusing on developing an outward focus in order to advance the profession and forge a path to the future. CoPA provides the Society with the visionary guidance and management in the development and implementation of programs to place the Society in a leadership position in the management of the Safety Profession.
ASSE is a global member-driven association providing representation, promotion and support for those engaged in the profession and/or the practice of safety, health and environment in their efforts to protect people, property and the environment.
ETC awarded unprecedented, multi-year contract for major ergonomic initiative with the United States Postal Service. The initial results are in.


January 25, 2011

US Labor Department?s OSHA temporarily withdraws proposed column for work-related musculoskeletal disorders, reaches out to small businesses

WASHINGTON ? The U.S. Department of Labor?s Occupational Safety and Health Administration today announced that it has temporarily withdrawn from review by the Office of Management and Budget its proposal to restore a column for work-related musculoskeletal disorders on employer injury and illness logs. The agency has taken this action to seek greater input from small businesses on the impact of the proposal and will do so through outreach in partnership with the U.S. Small Business Administration?s Office of Advocacy.

?Work-related musculoskeletal disorders remain the leading cause of workplace injury and illness in this country, and this proposal is an effort to assist employers and OSHA in better identifying problems in workplaces,? said Assistant Secretary of Labor for Occupational Safety and Health Dr. David Michaels. ?However, it is clear that the proposal has raised concern among small businesses, so OSHA is facilitating an active dialogue between the agency and the small business community.?

According to the Bureau of Labor Statistics, MSDs accounted for 28 percent of all reported workplace injuries and illnesses requiring time away from work in 2009.

The proposed rule would not change existing requirements about when and under what circumstances employers must record MSDs on their injury and illness logs. While many employers are currently required to keep a record of workplace injuries and illnesses, including work-related MSDs, on the OSHA Form 300 (Log of Work-Related Injuries and Illnesses), the vast majority of small businesses are not required to keep such records. The proposed rule would require those employers already mandated to keep injury and illness records, and to record MSDs, to place a check mark in the new column for all MSDs.

Prior to 2001, OSHA?s injury and illness logs contained a column for repetitive trauma disorders that included noise and many kinds of MSDs. In 2001, OSHA separated noise and MSDs into two columns, but the MSD column was deleted in 2003 before the provision became effective. This proposal would restore the MSD column to the Form 300.

OSHA and the U.S. Small Business Administration?s Office of Advocacy jointly will hold a meeting to engage and listen to small businesses about the agency?s proposal. Small businesses from around the country will be able to participate through electronic means, such as telephone and/or a Web forum. Details of the meeting will be announced within 30 days. OSHA also will conduct a stakeholder meeting with other members of the public if requested.



OSHA?s top 10 most cited violations for 2010 are:


Scaffolding, general requirements, construction

Fall protection, construction

Hazard communication standard, general industry

Ladders, construction

Respiratory protection, general industry

Control of hazardous energy (lockout/tagout), general industry

Electrical, wiring methods, components and equipment, general industry

Powered industrial trucks, general industry

Electrical systems design, general industry

Machines, general requirements, general industry

ETC News - June
ETC is getting ready for the ASSE conference in Las Vegas June 24-16. If you are attending the show please come and visit with us at booth 2147 in the Expo

Samsung Fire and Marine Insurance continues to grow their clients? ergonomics programs

Pitney Bowes Corporate Ergo Program growing and expanding

ETC partners with IBR to move clients in greater knowledge and trends to prevent illnesses and injuries

ETC partnering with Viscardi Center to assist aging employees at work

ETC continues to work with Segwick, CMS



ETC and Chubb working closely to assist clients

ETC working with Chrysler in Mexico

Master Service Agreements signed with Georgia Pacific

Comfort Zone and ETC form partnership

OSHA reminds employers to post injury/illness summaries beginning Feb. 1, 2012 Cal/OSHA Issues $256,445 in citations to warehouse operators OSHA reminds employers to post injury/illness summaries beginning Feb. 1 Copies of the OSHA Forms 300, 300A and 301 are available for download on the OSHA Recordkeeping Web page

The 100 Women in Safety book has been published and available on the ASSE WISE website

Frenkel and ETC discuss some joint efforts

Call for Engineering Ergonomists!
ETC is hiring and looking for qualified ergonomists, please call for details 516-682-8558 x 21

ETC is continuing Ergonomics Service for the Consulate General of Canada

ETC signs Master Service Agreement with Sleepy's

ASSE Announces Approval Of Ground-Breaking Z590.3 Standard For Prevention Through Design. The Z590.3 standard focuses specifically on the avoidance, elimination, reduction and control of occupational safety and health hazards and risks in the design and redesign process.

Cindy Roth was appointed to Board of EME International, a company specializing in the field of Impairment Ratings with over 19 years in Workers? comp/liability industry

USPS and ETC continue to work on the ergonomics process and servicing the employees around the US. They realize the importance of protecting their workforce and making the jobs more efficient all to save money and provide great service.

ETC and the US Government?s CAP program continues. The program assists disabled government employees to return to work, in safer and more productive environments and the employees assessed find great satisfaction at being able to continue working.CAP Program

Final regulations on the EEOC?s Implementing the ADAAA get the latest fact sheet.

GSA: ETC has been approved by GSA for PES (Professional Engineering Services). We are looking forward to assisting new clients through this contract. GSA#: GS-10F-0282W

Minority, Women-Owned Biz law in effect for New York State

It is time to ask yourself some questions...:

Are employees injuries affecting productivity?

Are lost workdays interfering with quality and productivity?

Are errors creating more redo work which is wasteful?

Does the company have an Ergonomics Program?

Is the company addressing the needs of the aging workforce?

Do new hires understand the company?s safety and ergo policies?

Is the company doing enough training in safety and ergo?

Is the company proactive or still chasing injuries after the fact?

Is it time to call ETC?



Cindy has been nominated for this honor
100 Women?Making a Difference in Safety ASSE will celebrate its 100th anniversary on October 14, 2011. But Women in Safety Engineering (WISE) is working now to commemorate this momentous occasion. We will honor 100 women who have, or are currently, making a difference through their work and dedication to protecting people, property and the environment.


Ergonomics ? Ergonomics ? Ergonomics. Get used to it because I?m afraid we are in for a lot of talk in the next three years. Here?s the rub! AIHA and many others have long supported an ergonomics standard. But AIHA and many others had some concern about the proposal overthrown by Congress back in 2001. Now, the administration says they will address this issue in the next three years and industry says it is gearing up for a fight on the issue. AIHA's Aaron Tippler from the Hill



DOL FY 2011-12 Budget Includes Increased OSHA Funding

*Try the New Cost Benefit Calculator: the interactive tool that helps quantify the impact ergonomic implementation can have on your business

Ergo awareness helps Constellation Energy reduce MSDs
read more

RTW programs critical to reining in injury costs
read more